Bikelife Danz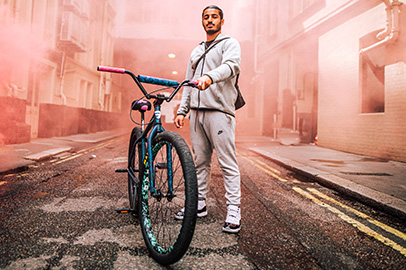 Age:

19

Started riding:

14

Favourite trick:

Peg manuals

Why you ride:

I am passionate about riding. I get a sense of freedom and adrenaline from riding, and from a young age it has kept me on a positive path. It's helped me see other aspects in the industry such as the media, which has pushed me to pursue a course at university. This is all because of riding bikes.

Biggest riding achievement:

I have highlights, such as being involved in the JD sports Christmas adverts. But just being able to meet so many great people through riding bikes is a massive achievement.

Favourite / most inspirational rider:

Everyone in the Bikelife community inspires me, the things they do are a lot harder than it looks.