Emmanuel Silva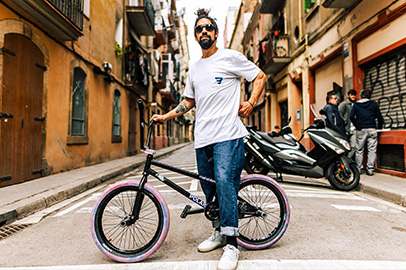 Age:

29

Started riding:

Age 10

Favourite trick:

360 tailwhip

Why you ride:

Riding for me is meditation day by day, it inspires and motivates me to be able to travel the city on my bicycle.

Biggest riding achievement:

I was crowned the Latin American steet champion in Peru.

Favourite / most inspirational rider:

Garret Reynolds and Dennis Enarson.