Oneway Ollie Lewis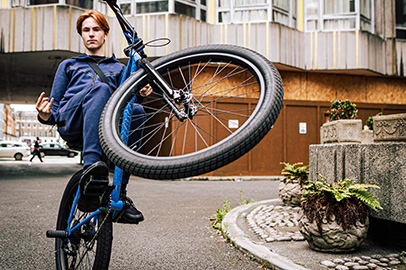 Age:

17

Started riding:

13

Favourite trick:

Man I love the La Plaga to pegs.

Why you ride:

I ride to get rid of stress and to get out enjoying myself with my mates.

Biggest riding achievement:

Getting the mafia bike hook up has been great.

Favourite / most inspirational rider:

I get inspired by jake100.