About Us
Formed in 2009 and assembled from a collective crew of passionate and dedicated bike enthusiasts and professional riders, Mafiabikes has been at the pinnacle of BMX innovation ever since.
With a non-elitist approach and the motto of 'kids on bikes', our aim has always been to ensure exciting up-to-the-minute designs, unrivalled performance and affordable prices that attract and inspire like-minded people to get involved in stunting bikes. Most of the bikes that we sell are focused at entry to mid-level, but we have always offered hi-end aftermarket parts such as frames, handlebars, forks, seats, grips and bikes, for those who want to push their limits a little further.
2009-2012: Amitybikeco was our first BMX brand and featured a whole host of professional riders from the UK, France and the USA such as Cam Hardy, Ryan Taylor, Tammy McCarley, Jeff Wescott and Ben Wallace, performing at competitions all over the world such as FISE, simple session, X-games, Dew Tour, the worlds and Rebel Jam
2011: Mafiabikes was formed, featuring riders such as Harry Main, Tom Justice, OlaBMX and more recently Declan Brooks with more of a focus on youtube / Instagram as well as keeping up on the competition scene. Declan Brooks (supported by British Cycling) is a hopeful for Britain at the 2020 Tokyo Olympics which will be the first time BMX freestyle will feature at the global event.
2012: We started our tyre brand Lagos, initially making tyres for 20" / 18" BMX, but more recently for wheelie bikes in 26" 27.5" and 29".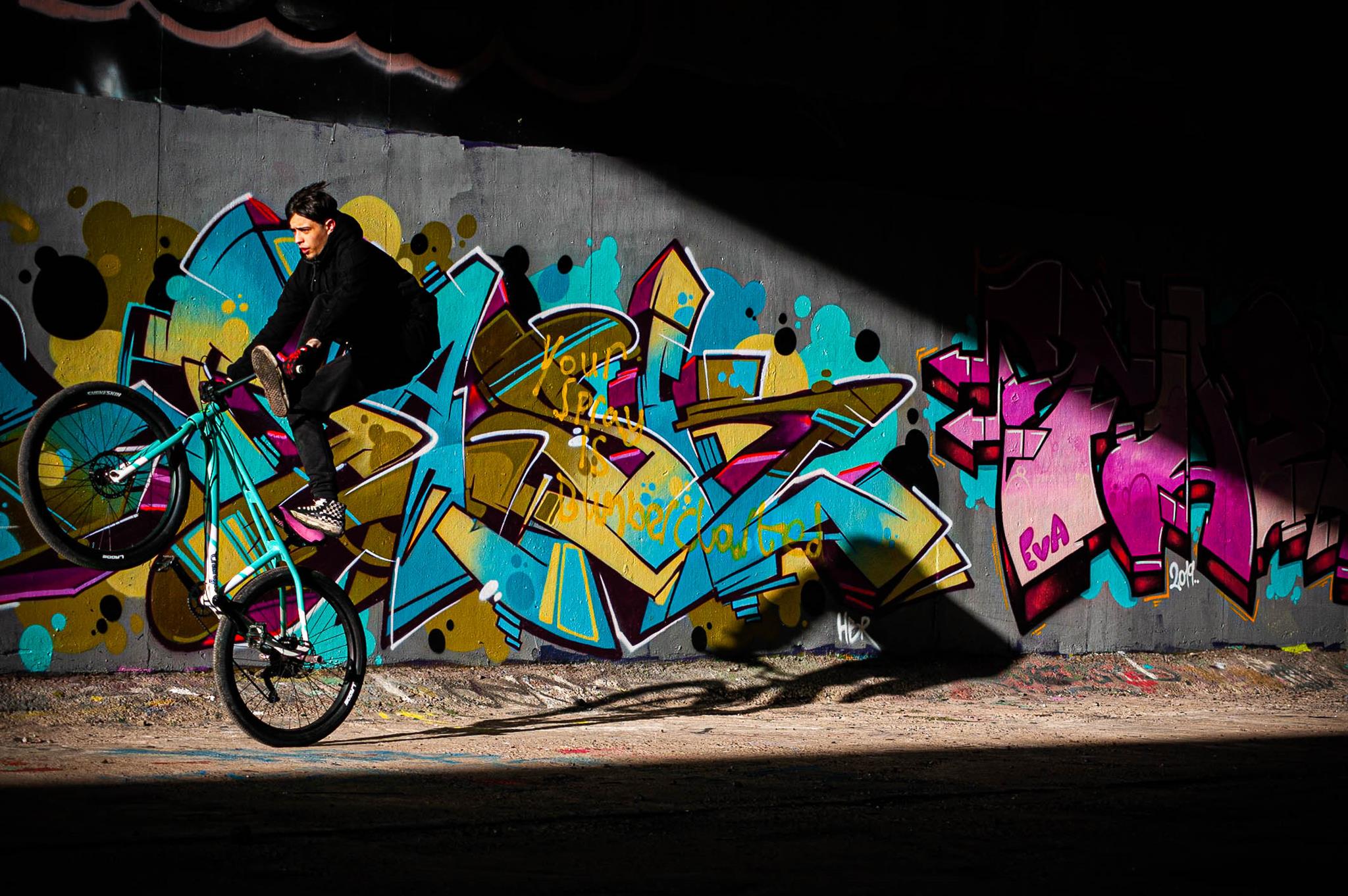 2013: We pioneered the mini bmx craze with our sub brand RockerBMX and BMX legends Ryan Taylor and Harry Main. This evolution inspired hundreds of thousands of people to get involved and have a go at stunts and tricks from a grass roots freestyle level. Many of those riders went on to become highly accomplished riders. The bikes were featured many times on mainstream TV all over the world and even feature in Nitrocircus with Travis Pastrana.
2018: We stepped-up again and started designing bikes for a new breed of rider who demanded wheelie bikes designed for riding on the back wheel. Sponsoring riders such as Little Harry / Littleharry15 and Wheelie Kay OG's such as NLKizzy and Biklifesoups.
**2020 will see the return of RockerBMX with a focus on younger children helping them into the world of BMX tricks, trick riding and wheelies. Other famous Rocker riders include: Brooklyn Beckham (son of David and Victoria Beckham), Robbie Maddison, Mark Webb (Titanic Rocker), Tanner Fox and Rocco Piazza.
The bikelife movement continues to evolve globally and you will have no doubt seen our bikes and riders out doing what they do out on the streets and on social media. The slogan knivesdownbikesup accompanies the movement, inspiring young people to get out of gang culture, put down weapons and drugs and get out and ride bikes instead.
There are many rideouts across the world culminating in the ultimate rideout for the bikelife community, Bikestormz London which attracts upwards of 4000 riders. Bikestormz is the brainchild of Mac Ferrari Guy (who used to work for Mafiabikes as a team manager) and Jake100 who rides a C100 for Collective Bikes. Bikestormz has recently been featured on BBC1's the One Show.
At Mafiabikes, we don't mind what bike you ride, whether it's an SE Bikes, Collectivebikes, BSD or haro, a Halfords Carrera or even a Boardman. As long as you are out there pushing yourself to the limit, learning and enjoying yourself on one or two wheels!
As a company from 2020 our primary focus is to support Independent bike shops (IBD's) at a grass roots level and foster a bike community that is inclusive to all. You will not find our products for sale at Chain Reaction cycles, or Wiggle as we prefer to focus on smaller rider run companies who we believe are better equipped to provide your with a wealth of knowledge and keep you rolling.
If you are a bike shop and you like what you hear please feel free to drop us a line and we will be more than glad to help get you started selling our products.
In the meantime, whatever you ride just get out there!
The Mafiabike Team
About The Owner
Mafiabikes is owned by Stomp Distribution LTD, which was founded by Marc Brotherton in 2004 after he sold his house to raise the capital for the venture. Marc remains the major shareholder in the privately-owned company and acts as Managing Director.
Formally an Automotive Engineer and Project Manager at Ford Motor company, Marc has always shared a huge passion for anything with wheels. Born in Gloucester (UK) in 1975 he has been riding and falling off bikes since he could barely walk. He studied Automotive Engineering Design at Coventry University in the UK, which set him on his chosen path, initially in advanced powertrain design and then later to motorcycle and bicycle design.
Now living in Petersfield Hampshire with his wife and daughters, Marc spends much of his spare time commercial Bass fishing in the English Channel when he's not at Mafiabikes HQ designing and marketing bikes with the team.