Draven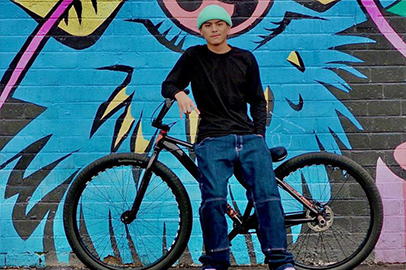 Age:

19

Started riding:

2020

Favourite trick:

Jump to Knee-Knock, foot over bar

Why you ride:

I always loved being outside. I love the adrenaline rush when I learn something new. Biking motivates me, and i hope to inspire others.

Biggest riding achievement:

As of now, I feel like being able to ride for Mafiabike is my biggest achievement. But my goal i to make my mum proud.

Favourite / most inspirational rider:

I can't say I have a specific favourite rider as there is too many good riders to name. I love watching the types of riders that constantly progress, It makes me want to push harder myself.
What Does Bikelife Mean To You: To me, bikelife is a movement. Its bigger than just metal and rubber. It helps unite people from all over the world. I get the chance to meet all types of characters when I go riding. Riding and bikelife gives me a different perspective of the world becuase there is so much more happening beyond what you see on a phone.