Emma Silva BMX headed to the UK soon!
created: 18/01/2022
Rumour has it @emmasilvabmx will be paying a visit to the UK soon! The Mafiabike team can't wait to see him send stupid stuff again! He is incredible on any bike!
Where do you think we should go ride? Hopefully the @the_ocb_store @curbsidebs3 BMX jam at the end of the month. Head over to our Instagram to let us know where you think @emmasilvabmx and Mafia BMX should ride.
---
Mushy pee Chenga bike in Miami
created: 17/01/2022
@curlybloxks repping the mafia from head to toe out in Miami on a Chenga wheelie bike this weekend! She been killing it.

The mushy pea Chenga wheelie bike with the orange marble snakeskins tyres looks amazing, and the mafia tee is the cherry on the cake! Available soon from the mafia bike store.

#mafiabike #mafiabmx #mlk #miami #bikelife
---
The Chonky FAT bike!
created: 17/01/2022
Introducing the gold and blue "vajazzle" Chonkey bike colourways, from Mafia bike.

One of these bikes is coming to the UK and the other to the USA.

Let us know which Chonky fat bike you would choose on our Instagram page.

More colours and spec coming soon!!

#mafiabike #mafiabmx #bikelife #fatbike #bikelifeallday
---
Out now - Soldato 16 inch BMX
created: 13/01/2022
Introducing the SOLDATO, the all new Mafia 16" BMX bike.

Joining the ranks of the 18" and 20" BMX, we are now stoked to offer the same robust feel to a 16" model ready for those who want that early foot in the door of BMX riding.
With the aluminium frame, lightweight build is suitable for any young shredder, kitted out with bullet proof parts with aftermarket quality. First bikes never looked so good.
---
Snakeskin 2 bike tyres
created: 10/09/2021
At Mafiabike we have a history of quality bicycle tyres from our original Lagos crawlers to the hugely successful Snakeskin tyres more recently.
Building on the success of the Snakeskin fat tyre, comes the Snakeskin 2 wheelie bike tyre. This is a next level aftermarket tyre, refining and tweaking the design to make the Snakeskin 2 the best wheelie specific tyre on the market, and the only one designed specifically for MTB / STB / CRUISER Bikes for High-Velocity Hi-Impact Street Use.
Thicker material throughout the body of the tyre to aide with puncture resistance, deeper tread for a longer lasting tyre and a softer compound and a more aggressive knurl for more grip when needed. The Snakeskin 2 wheelie tyres also boast a wider profile than the original Snakeskin.
---
Mafiabike Big BMX and cruisers
created: 26/08/2021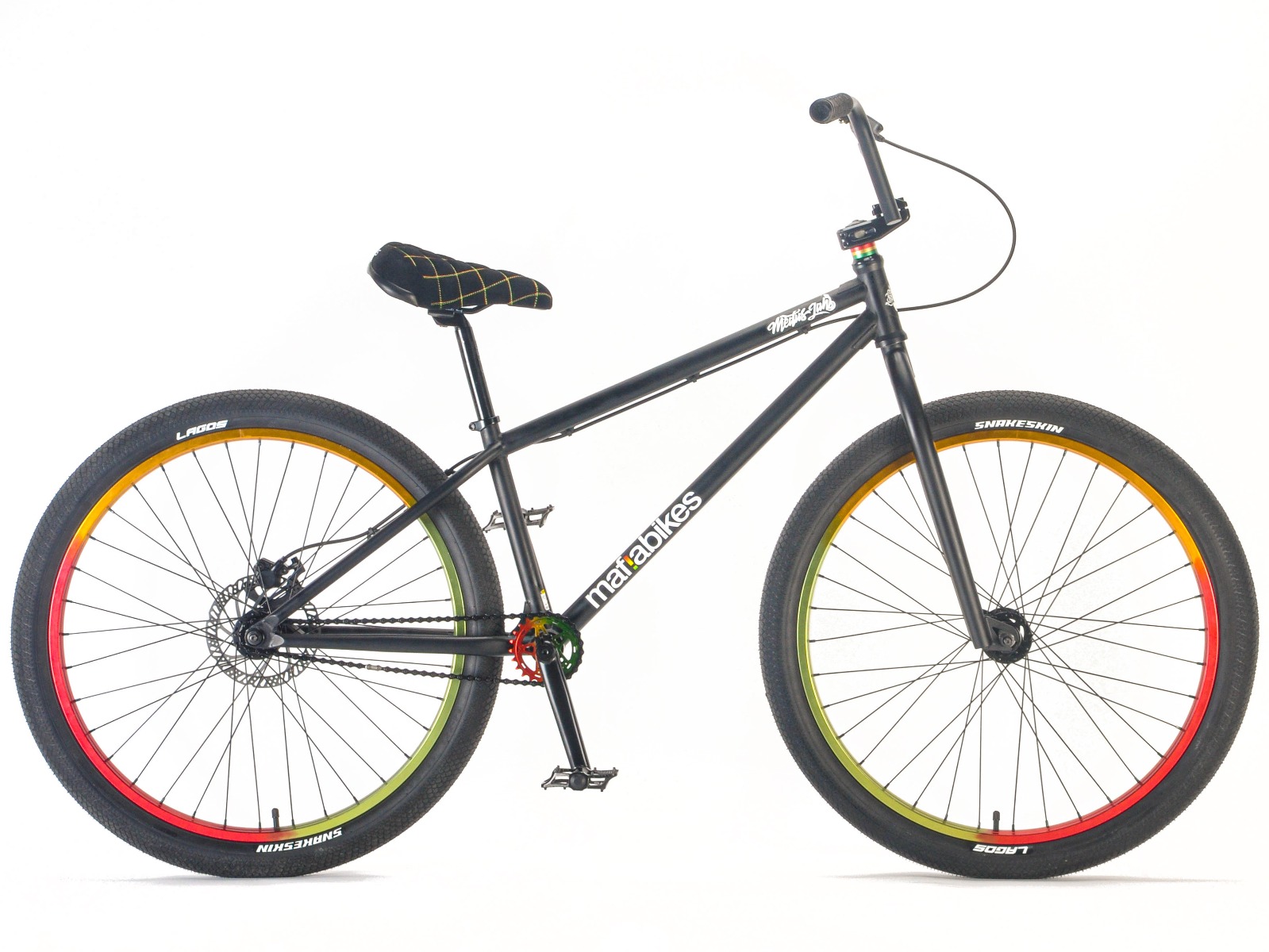 Mafiabikes is at the forefront of wheelie bike innovation. No other company in the world has yet adopted a fully dedicated approach to pushing the wheelie sport forward through design and technology. Whilst any bike is good enough to get started in Bikelife and learning to wheelie, only Mafiabikes produces bikes specifically designed at a detailed level to maximise your potential on the back wheel.
Mafiabikes has an extremely dedicated design team who all ride wheelie bikes regularly and work tirelessly to provide customers with the latest ideas and designs in the sport. We have a large network of specialist bicycle dealers with a passion for bikes. We have a team of international riders who push our products to the absolute limit and help us move forward and stay ahead of the game. Read more....
---
Mafiabike freestyle BMX bikes
created: 25/08/2021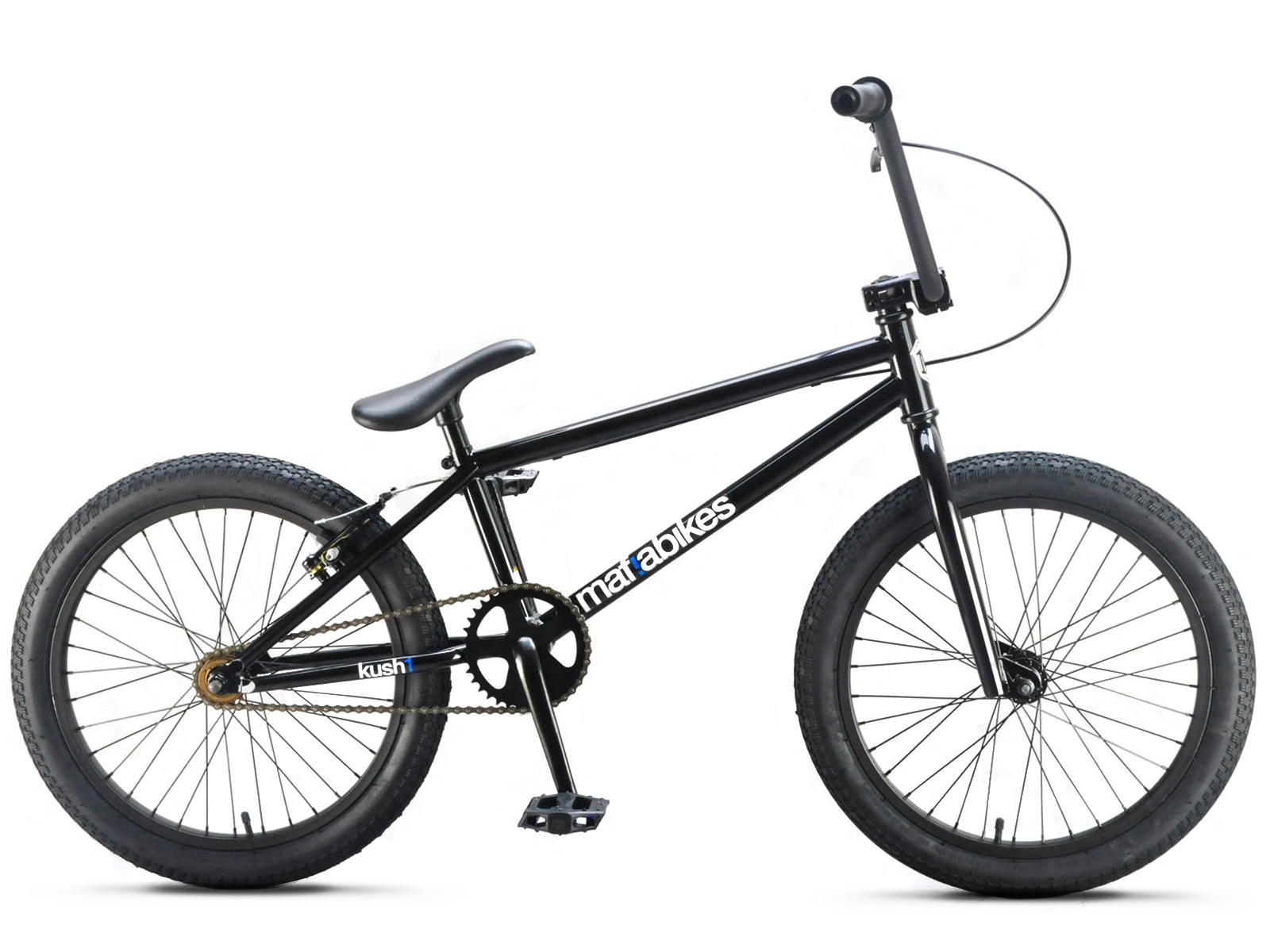 In 2009 Mafiabikes was born and we had a vision. That vision was to create affordable BMX bikes that looked and performed as good as far higher priced bikes. We wanted to foster a non-elitist riding environment and to encourage everyone to get out and enjoy riding BMX. More than 10 years later we have stayed true to that vision. Mafiabikes continues to sell far more BMX bikes than any other bike brand in the UK. Whether you just want a bike to hop curbs, ride to school, or to compete on an international stage, we have the equipment you need. Read more....
---
Mafiabike Mountain Bikes
created: 24/08/2021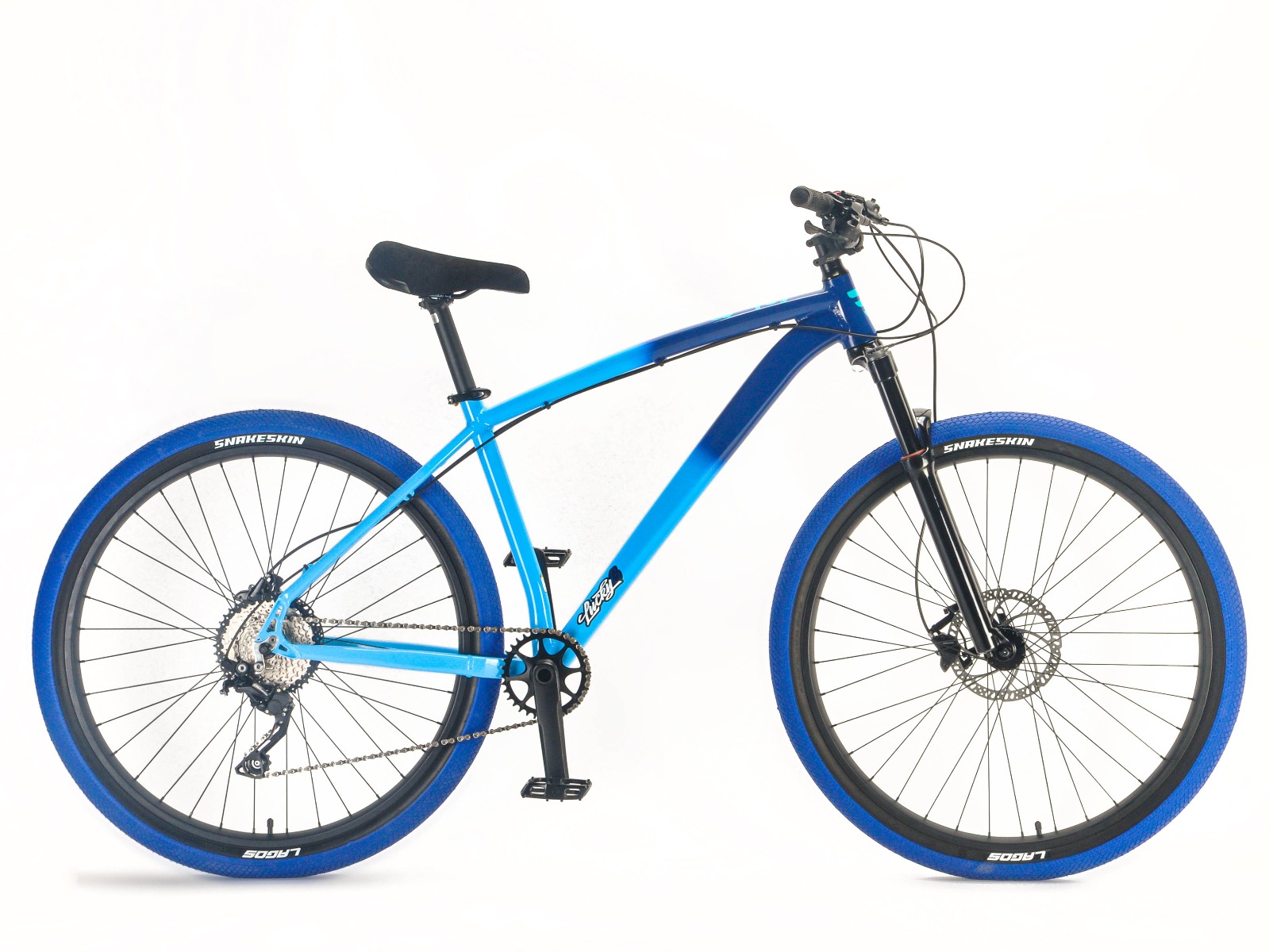 At the start of 2020, Mafiabikes enterd the MTB market. We started with the Lucky 6 STB mountain bike or 'street terrain bike'. This is a bike that is based on a mountain bike, but is specifically designed for aggressive street use and wheelie tricks. This is not a bike we took lightly, it had to be perfect. It took 2 long years of design and development until we were finally happy and released it to market. The feedback has been astonishing, with many riders citing it as 'the best street MTB on the market'. Read more...
---